The fashion and textile industries are contributing to several environmental problems, including the contamination of water supplies and the release of gases that contribute to global warming. In addition, the employees frequently come into contact with potentially harmful substances, are given unequal pay, and are required to put in long hours. 
On the other hand, sustainability has emerged as a major topic of discussion in recent years. At the moment, a great number of fashion brands are making efforts to advertise their goods as sustainable fashion, while other fashion brands are ignoring the essential part that sustainability plays in the operation of their business model. These brands focus the majority of their efforts on producing collections to meet the ever-shifting trends and make use of materials and processes that are not sustainable; however, they do introduce one or two catalogs that are promoted as being environmentally conscious or green.
Some people consider this to be an example of greenwashing, which is a term that refers to statements made by a company regarding the eco-friendliness of its product lines that are untrue, ambiguous, or misleading. Some companies call their product "100% sustainable" even though it only contains a trace amount of eco-friendly components like organic cotton or recycled polyester in its fabric composition. Therefore, there is a significant disparity in the category of sustainable fashion, which must be resolved by the industry by evaluating fashion collections under a variety of different aspects of sustainability. 
On the other hand, there are a great number of brands that are taking action to address the critical underlying problem of unsustainable business practices in their model of operation in a variety of different ways. Many of the processes and procedures that ultimately result in a larger carbon footprint can be eliminated by brands if they have a thorough understanding of the implications that the business model has on the overall outcome. 
Thankfully, some designers are taking the lead and paving the way for other designers to follow by integrating sustainable practices into their core business strategies. These designers are also serving as role models for younger designers. In the fashion industry, sustainable development can be integrated at a variety of different levels, including: 
The application of materials 

The employment of available labor 

The implementation of relevant technologies and procedures 

Design of product packaging and marketing of available product varieties 

The marketing and selling of products 

Following the application of products, etc. 
Responsible companies can ensure their products are environmentally friendly by: 
Utilizing a lower proportion of unprocessed material in the manufacturing process 

Avoiding the use of poisonous chemicals and pesticides in the manufacturing process of fibers 

Refraining from the use of any potentially harmful materials, processes, or technologies 

Preventing the loss of any raw materials throughout the entirety of the manufacturing process 

Avoiding the use of any plastic at all in the packaging 

Catering to the needs of the labor force and providing them with just compensation 

Not producing fashionable clothing or clothing tailored to specific sizes 

Recycling wastewater and other materials that have been discarded 

Utilizing the knowledge and resources that are readily available in the area 

The utilization of recycled materials such as recycled cotton, recycled polyester, and other such materials 
To ensure that fashion brands adhere to sustainable practices and for fashion products to become a part of a rotating fashion system, consumers must have a high level of understanding and sensitivity. This level of awareness is also required on the part of consumers. 
Instructions to be followed by customers: 
Purchase less. 

Make your purchases used. 

You can rent out your clothing. 

Put on clothing that was made specifically for you. 

Opt for products that are long-lasting, durable, and timeless in fashion.

Donate your used clothing. 

Make a change in your attire. 

You should sell previously owned clothing. 

Restore, repurpose, and repurpose again products. 
Developing Products That Are Both Environmentally Friendly and Legal
The genuine pursuit of sustainability begins with the sourcing stage — even before any design work is begun — and continues throughout all stages. All of the procedures, components, and production methods used in new collections affect the environment. Because of this, it is important to have access to impact measurement data and to think creatively throughout the entire process.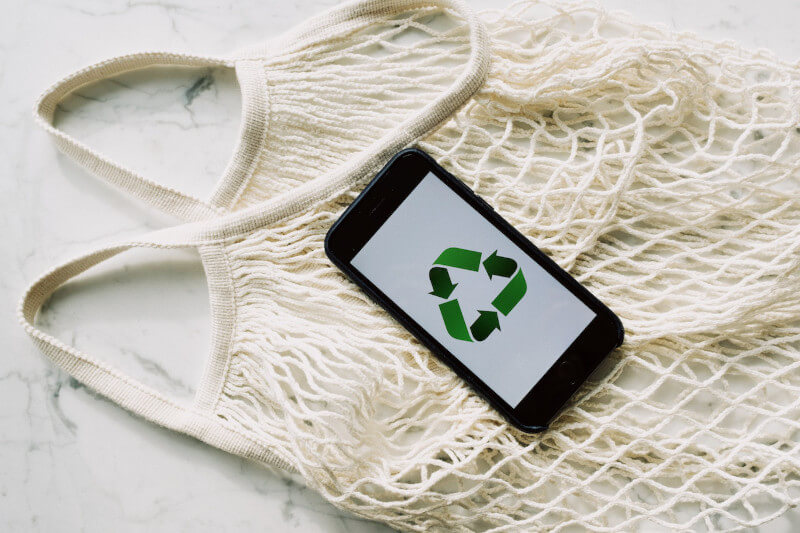 Tools for newer product lifecycle management (PLM) can assist fashion brands in managing the material composition details of their products, including data about the country of origin, distributor, compliance standards, and test standards. These details can be managed down to the level of individual yarns and fibers. Not only can an effective PLM assist businesses in engaging with collaborators in real-time to manage the tiered distribution network, but it can also assist businesses in engaging with the main tier 1 supplier. Products have the potential to last longer and be used by successive generations if they are sourced and designed more intelligently. 
Increasing the Amount of Time a Product Can Be Used by Taking Into Consideration How It Can Be Disassembled
At the end of their useful lives, a disappointingly large number of products are discarded in landfills. A rip or stain on a garment can sometimes cause it to be discarded before it has served its useful purpose. Services surrounding current products, such as recycling, reselling, renting, and repairing, should be considered by fashion brands as a way to extend the product's lifecycle and offer additional revenue streams. Incorporating with resell platforms can increase the likelihood that unsold inventory will be sold rather than thrown away. 
GAMA Recycle Sustainable Technologies, the largest manufacturer of recyclable plastic yarn and fiber, gives recyclable materials a fresh life and decreases environmental damage by substituting virgin materials with resurrected yarn and cotton, for instance.  GAMA's daily production of recycled polyester fibers can reach up to one hundred tons, and the company uses cutting-edge ERP software to facilitate end-to-end collaboration throughout its supply chain.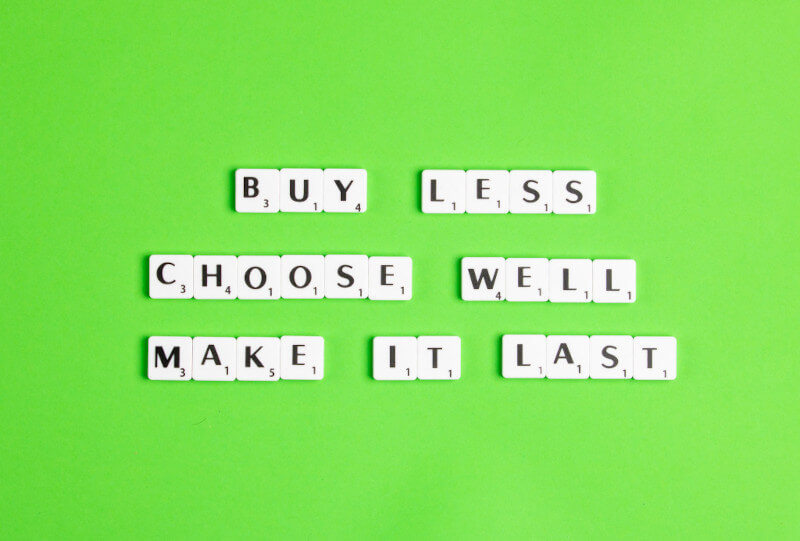 A contemporary enterprise application platform that is hosted in the cloud can assist with the management of a wide variety of business concepts to endorse a circular economy. Additionally, it provides fashion companies with multiple options to promote the customer's experience with the brand. 
Brands can also become more environmentally friendly by incorporating eco-friendly packaging and high-quality fabrics into their product designs. This may increase the cost to the consumer; however, if the cost is communicated to the consumer as an added value, extending the lifespan of products, and encouraging sustainability, it may pay off in the long run with customers. 
67% of survey respondents deem the usage of recyclable sources to be an important buying factor, and 63% deem a brand's publicity of sustainability to be significant in the same way. In a recent study conducted by McKinsey, 60% of participants reported going out of their way to reuse and make purchases in packaging that is sustainable. To win the approval of these customers, fashion brands will need to identify new ways to improve the sustainability of their operations throughout the entire value chain of the fashion industry, beginning with cotton and ending with the end user. 
Realigning and Releasing Sustainability Information
In addition to developing products and processes with a lower environmental impact, fashion companies have the additional responsibility of providing stakeholders, customers, and regulatory authorities with visibility and transparency regarding their respective sustainability programs. It is important to collect and manage data about specific aspects of sustainability, such as water usage, carbon emissions, energy use, and product composition. After this, the information should be evaluated using a business intelligence system. 
Data can be stored in digital product passports, which fashion brands can use to share information that is pertinent to their industry. Consumers can gain access to information regarding the product's manufacturing process, as well as its composition, end-of-life options, and transportation/CO2 footprint, by scanning the style label or QR code that is attached to an article of clothing.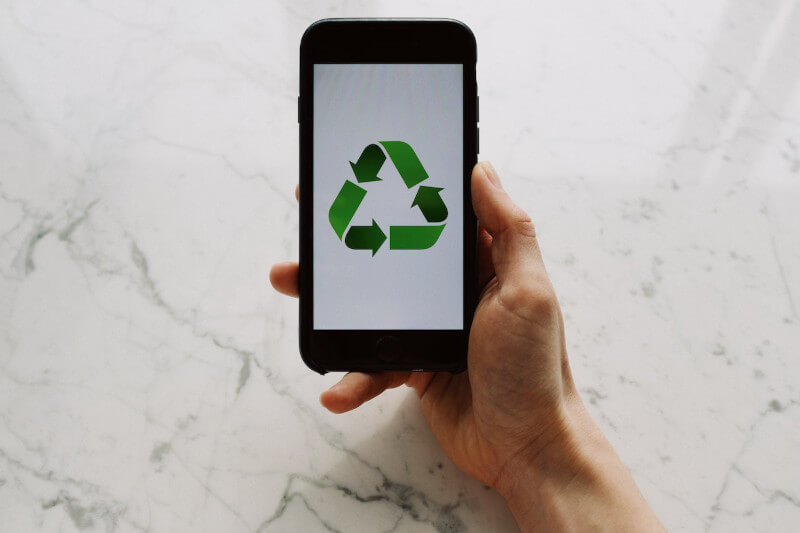 The procedure of evaluating the environmental impact of a brand across Tiers 1-4 can be difficult and time-consuming, and there are frequently information discrepancies that must be filled in. However, assistance from specialists is available. By forming partnerships with companies that provide dedicated impact measurement solutions, companies can improve their ability to provide consumers with genuine transparency regarding their products and ensure that they satisfy the requirements set forth by both consumers and governments. 
To achieve true sustainability, it is necessary to gather data and maintain visibility at all stages of the manufacturing distribution chain. Additionally, products must be designed from the beginning with the intention of having a longer lifespan and greater potential for recycling value. As a result of consumers' growing awareness of environmental issues, the fashion industry urgently needs to implement more sustainable business practices.
The transformation of conventional business models into circular models of production and consumption is not without its challenges, however, it can open up new avenues leading to increased economic and environmental well-being. It is possible to conclude that smaller, less complicated actions on the part of customers and businesses alike could go a long way toward protecting the environment.