Thinking about contracting out your call centre's services? Here, you'll learn all about business process outsourcing call centers and the advantages they offer.
What Exactly is a Business Process Outsourcing (BPO) Call Centre?
Delegating non-essential business processes to an external BPO provider is known as "business process outsourcing" (BPO). If you outsource the management of non-essential business processes, you free up internal resources that can be put toward developing your business's core competencies.
The Methods Employed in a Call Center
The term "outsourcing" refers to the practice of sending your sales and marketing tasks, including inbound and outbound calls, to a third party. For instance, a BPO provider can handle inbound calls for online retailers selling electronics like mobile phones, laptops, tablets, and more. BPO agents can handle any customer communication needs, including pre-and post-sale support and problem resolution.
Other BPO call centre tasks go beyond just placing and receiving calls, such as:
Tasks in the background, such as data entry.
Service desk support for troubleshooting.
We conduct both front and back-office functions virtually.
Advise and help with technical issues.
Studying the market.
Interactive Voice Response (IVR) and Robotic Process Automation are just two examples of the kinds of AI-powered automation tools and software used by modern call centers to handle mundane, routine tasks. These aid in streamlining processes and decreasing room for error on the part of the user. For instance, chatbots are used by call centers to speed up and improve the client service experience by responding to web chat inquiries.
In Which Country Can You Outsource Your Work?
The term "offshoring" refers to the practice of contracting out work to companies based in a different country. Offshoring jobs to countries with lower living expenses, rental prices, and start-up costs are becoming increasingly common. Offshoring to the Philippines, Mexico, or South Africa, for instance, can save you a lot of money in comparison to hiring people in the United States or the United Kingdom.
You Have Other Choices Besides Going International for Outsourcing
Some businesses don't even hesitate to contract with a small, locally based firm from the same county. However, the savings they provide are typically smaller. To cut costs even further, some businesses contract work out to freelancers or new ventures.
When Compared to a Call Center, What Sets BPO Apart?
Telecommunications-related tasks are what call centers excel at. A business process outsourcing (BPO) firm, on the other hand, provides a plethora of additional services beyond just those related to communication. BPOs may include call centers, but BPOs are not the same thing because they offer more than just phone support. Among the services offered are:
Help is available via phone and email.
Technology and information services.
Constructing a Website.
Making software, and selling it.
Companies that specialise in business process outsourcing (BPO) call centre operations provide both front- and back-office support to ensure satisfied customers. BPO call centres can offer more than just customer service; they can also conduct telemarketing, online marketing, and tech assistance. Now that we've established this distinction, let's take a look at the various call centre options available for outsourcing:
There Are Essentially Three Distinct Kinds of Business Process Outsourcing
Call centres that outsource business processes fall into one of three categories. Consider the following detailed descriptions of each option as you try to figure out which one will work best for you:
Outsourcing of an Inbound Call Centre
When a customer calls an inbound call centre, the agents there don't pick up the phone and talk to them. In its place, they are responsible for fielding incoming phone calls. Some of the things you can expect when you hire a company to handle your inbound calls are:
Dealing Directly With Clientele: In "What is a BPO call centre and what does it do?", a blog published by P3People International, they state that, "Large organisations with a high volume of clients frequently employ entire teams of agents who are completely responsible for handling these types of inbound support calls. Because of the lower labour costs, this task is frequently outsourced to BPO contact centres."  Services such as listening to client concerns, problem-solving, and question-answering are provided round-the-clock. They can help both before and after a sale is made.
Order Processing:  These services are convenient for customers who would rather place their orders over the phone. Agents from a business process outsourcing firm can handle the job from start to finish. In addition, they assist with handling international orders around the clock to provide a better service to customers.
Technical Issues: Customers who need assistance with services or technical issues can call and speak with a dispatch agent. When a taxi service receives a reservation, the dispatcher on the other end of the line can alert the driver to come to pick up the fare.
Customer Service: If you run a company that requires a customer service hotline or information hub, you can outsource these tasks to an inbound call centre.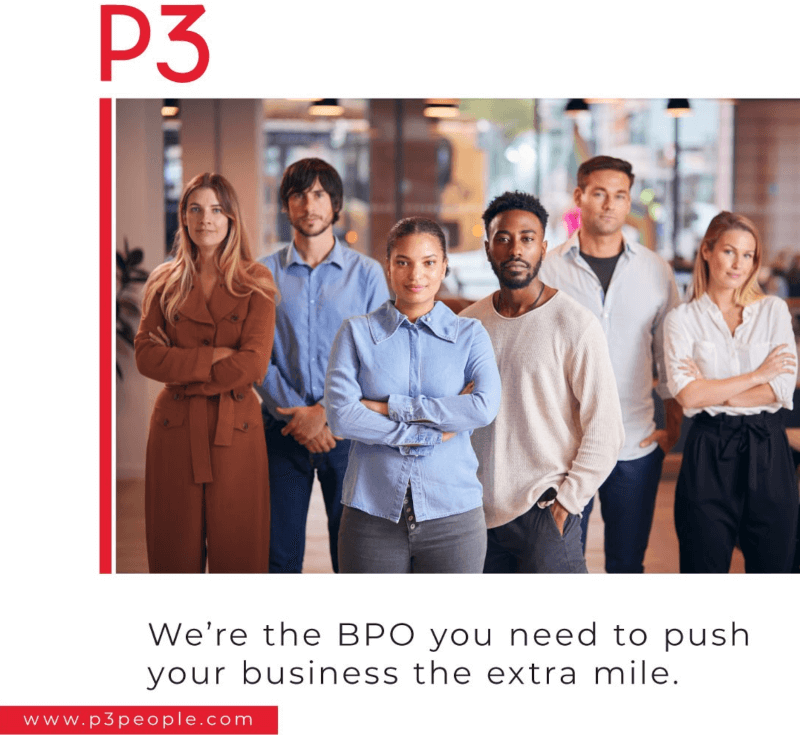 The Outsourcing of an Outgoing Call Center
Making phone calls is what an outbound call centre does best. Making phone calls to potential or current clients is what an outbound call centre does. The services provided by an outsourced contact centre include:
Managing telemarketing efforts: Selling your wares over the phone is called telemarketing, and it's a very cost-effective method of direct marketing. The return on investment (ROI) of a company's marketing efforts can be boosted with the assistance of business processing outsourcing by reaching a larger audience and generating more leads.
To engage in telesales is to close deals telephonically: When a business needs to contact a potential client or follow up on leads in their pipeline, they can turn to a business process outsourcing (BPO) call centre for assistance. BPO representatives are experts at cold calling, which allows them to increase revenue and enhance customer satisfaction with minimal additional effort.
Customer Surveys: Many companies use the assistance of an outbound call centre to carry out market research using telephone surveys to collect useful information from their customers. This low-cost approach to gathering customer feedback aids in relationship management.
Using an Outsourced Virtual Data Center
Inbound and outbound calls are just some of the customer communications managed by virtual call centres. A virtual call centre's main distinction from traditional call centres is that its agents can conduct business with their existing and potential clients without ever having to leave their homes. Workers in a virtual call centre don't all sit at the same desk in the same office; instead, they're spread out across the globe. Because of this, they have more options for their work schedules and can avoid costly initial investments. The following are some of the services that can be outsourced from a virtual call centre:
Taking care of both incoming and outgoing calls.
Communication with and help existing customers.
The art of selling over the phone
If your business requires help with both incoming and outgoing calls, a virtual call centre provider may be the best solution. A virtual call centre is useful for things like telemarketing for sales and providing a customer service hotline. So, let's take a look at what call centre outsourcing can do for you.
Benefits of Outsourcing
Just a few of the many benefits of contracting out your call centre service are as follows:
Savings From Decreased Expenditures
It's not cheap to manage a call centre in-house. You'll be responsible for:
The initial investment required to launch your call centre will vary from one region to another and from service to service.
Operational costs (costs racked up while carrying out the business operations; for instance, call centre applications, leasing, utility services, admin expenses, etc)
The price of training.
Salaries.
When you can save money and time by contracting out your call centre tasks, why do it in-house? The cost savings are as follows:
When you consider outsourcing your contact centre duties to a reputable company, you avoid the expense of hiring new employees and setting up new infrastructure.
Since you are not managing the call centre yourself, you will not have to pay the associated operating expenses such as software, hardware, rent, utilities, etc.
You won't have to spend anything on agent training because it's not necessary.
Having your call centre's BPO provider located in a country with lower wages is one way to save money.
Spend Less Effort on Call Centre Staffing and Management
The difficulty of recruiting is well-known. It's inconvenient because it diverts time and energy from more important tasks. When you factor in the time required for onboarding, training, and managing new employees, you'll have very little spare time. Instead of dealing with this on your own, why not have one of the many BPO call centre suppliers take care of it for you? Your BPO provider will handle every aspect of staffing, including recruitment, orientation, and ongoing management. Since reputable call centre service providers are so careful about who they bring on board, you can rest assured that you'll only ever collaborate with the best.
Start Expanding Across Global Borders
Another drawback is there is a lack of flexibility in terms of location when managing an internal call centre. Your local call centre must be staffed and ready to take calls at all hours of the day and night if you operate on a global scale. Since you can't do that, why not have your call tasks handled by someone else?
It's not uncommon for call centre BPO providers to have agents and sub-BPO centers in countries all over the globe. Thanks to this system, you can rest assured that your calls will be efficiently and effectively around the clock, which prevents agents from being overburdened.
Conclusion
Outsourcing your call centre can devote more time and energy to your primary business. Outsourcing business processes to call centres is beneficial for many companies. From cost savings and scalability to access to specialised expertise and enhanced customer service, outsourcing can help you streamline your operations and focus on your core competencies. While there may be some challenges involved in selecting the right BPO partner and ensuring a smooth transition, the potential rewards are significant. You can now make an informed decision about whether BPO call centre outsourcing is right for your organisation.